Año 2014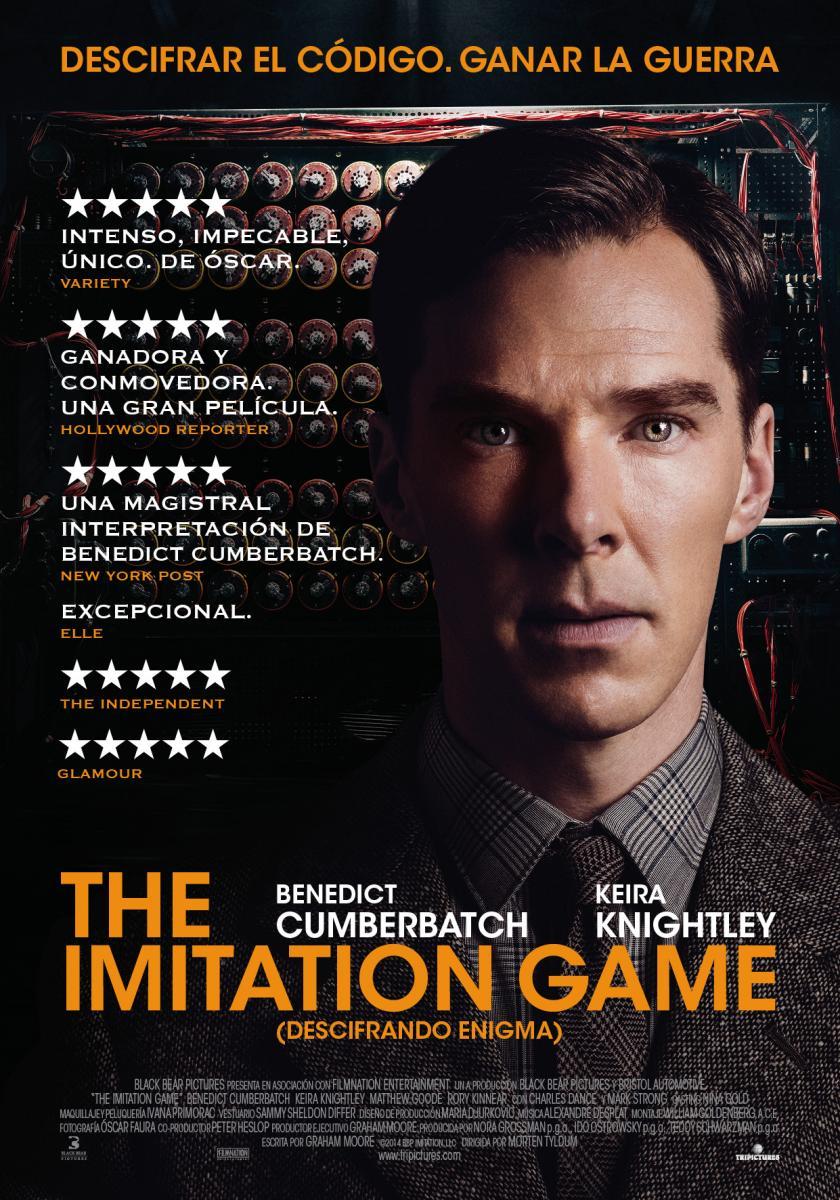 Sinopsis:
Alan Turing, matemático britanico famoso por haber descifrado los códigos secretos nazis contenidos en la máquina Enigma, lo cual determinó el devenir de la II Guerra Mundial (1939-1945) en favor de los Aliados. Lejos de ser admirado como un héroe, Turing fue acusado y juzgado por su condición de homosexual en 1952.
Alan Turing en la película, el personaje es un genio que no comprende los sentimientos y las interacciones humanas, y parece tener síndrome de Asperger.
Based on the real life story of legendary cryptanalyst Alan Turing, the film portrays the nail-biting race against time by Turing and his brilliant team of code-breakers at Britain's top-secret Government Code and Cypher School at Bletchley Park, during the darkest days of World War II.
Alan Turing in the film, the character is a genius who does not understand the feelings and human interactions, and seems to have Asperger syndrome.
Título original: The Imitiation Game
Música: Alexandre Desplat
Reparto: Benedict Cumberbatch, Keira Knightley, Mark Strong, Charles Dance, Matthew Goode, Matthew Beard, Allen Leech, Tuppence Middleton, Rory Kinnear, Tom Goodman-Hill, Hannah Flynn, Steven Waddington, Alex Lawther, Jack Bannon, James Northcote, Ancuta Breaban, Victoria Wicks.
Compañía: Black Bear Pictures, Bristol Automotive
Trailer in English
Película completa